DGI COMMERCIAL INTERIOR PRODUCTS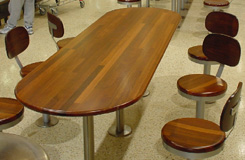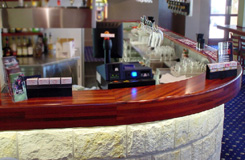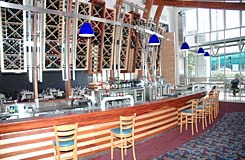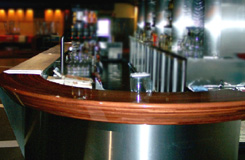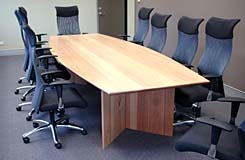 DGI
Glulam is the ultimate choice for commercial interior applications. Being solid timber, the warm inviting tones are always a popular choice in restaurants, bars, hotels, retirement villages, offices and shopping centres.
DGI have established a reputation for expertise in solid timber bartops and tabletops for restaurants and cafes. The majority of timber bartops and benchtops seen in locations around Australia have either been fabricated by DGI or the timber has been supplied by DGI.
Being solid timber, DGI Glulam in commercial usage is resilient and durable. It will suit any interior design parameter, equally complimenting modern or traditional decors. End results can be either ultra-modern if used to enhance new metallic laminate surfaces, stainless steel and/or stone; or elegant and warm in traditional settings.
Commercial products are ideally sealed with our laboratory proven DGI Polyurethane coatings which provide surfaces with outstanding abrasion and chemical resistance OR DGI Country Oil, which gives unsurpassed performance in high damage areas where ease of maintenance is critical.
DGI manufacture to individual specifications. Curved counters are a speciality.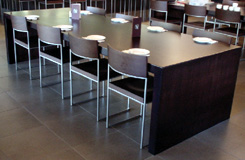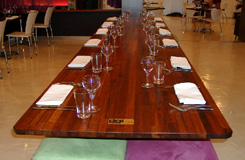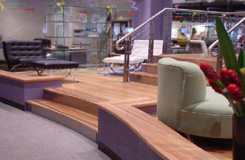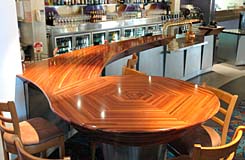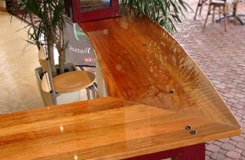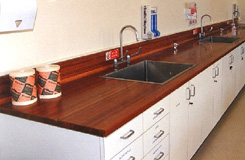 The practicality and natural beauty of solid timber has ensured the extensive use of DGI Glulam in:
Shopping centres for crash rails, bag rails, seating, counters, stairs, product displays.
Hotels for bars, tables, reception counters, food counters.
Restaurants/Bistros for tables, stools, bars, shelving, counters, waiters stations.
Offices / Showrooms for display shelving, board room tables, workstations, laboratory tables
Public Areas for seatings, sculptures, stair