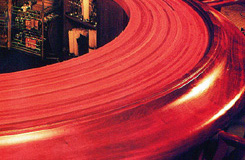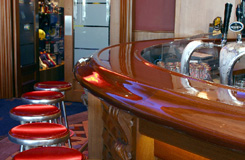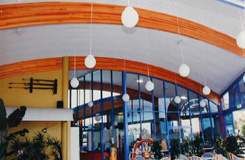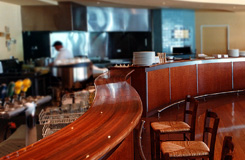 Tired of straight lines and sharp angles?
Need modern curved ceiling line?
Want to have a unique impact on special projects?
Curved glulam has been manufactured for long time, and DGI has been producing curved glulam tops for the last 40 years. We have achieved the mastery necessary to manufacture a product suitable for all aesthetic, practical, architectural and structural purposes.
Timber bending is not an exact science. Accuracy, timber knowledge and experience determine the success of manufacturing curved glulam products.
DGI are able to manufacture tops in a variety of shapes, such as: set radius, parabolic, 'S' shape and their variations, to amazing accuracy. Our intimate timber knowledge and experience ensure that the final product will be customer's pride and joy.