DGI SOLID TIMBER CABINET DOORS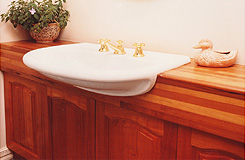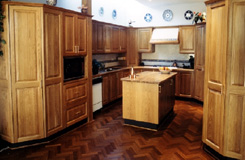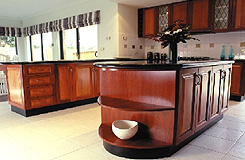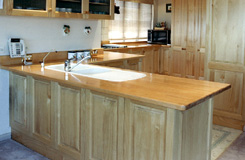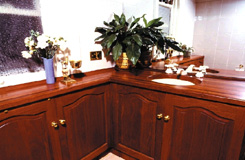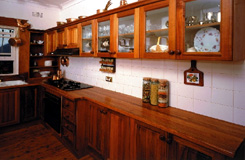 Quality solid timber doors provide a look that is contemporary, traditional or rustic. Unlike man-made materials, natural timber has a rich distinctive appearance with unique colour and grain variations.
DGI solid timber doors are ideally suited for kitchens, bathrooms, bedrooms, living rooms and offices, wherever the accent is on achieving a warm, harmonious environment.
Made the traditional way with 20mm thick solid timber rails and stiles, giving them superior life span and allowing for natural expansion / contraction in the central panel.
All DGI doors are made to exact size, dressed and sanded. All that's needed is a little fine sanding then they are ready to receive paint, stain or varnish to individual preferences.
DGI Traditional Raised Panel Doors
This is the most popular style in Australia that has been selling for decades.
DGI Flat Panel Doors
These doors are made to the same specifications as the Traditional Raised Panel, the only difference being the panel is made from 6mm matching veneer (Moisture Resistant MDF) rather than solid timber. The look is more contemporary and there are significant cost benefits.
DGI French Frames
For that special touch in your kitchen, these frames are made to order with flexibility for you to specify the size and number of bays required for each frame.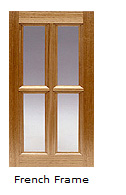 DGI Flush Panel Doors
A very contemporary product giving a nice clean look to any cabinet. Popular with architects. Suitable for clear lacquer to enhance the rich wood grain.
Made out of 19mm thick solid timber.
Species available for DGI Solid Timber Cabinet Doors:
American Rock Maple
American Walnut
American Oak
Australian Cherry (Myrtle)
Baltic Pine
Blackbutt
Celery Top Pine
European Beech
Jarrah
Radiata Pine
River Red Gum
Rosewood
Spotted Gum
Sydney Blue Gum
Tasmanian Blackwood
Western Red Cedar
and More
dgi Frames & Infill Panel Designs